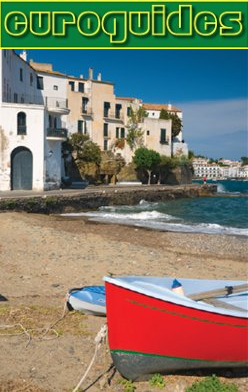 Like us on Facebook
Szczecin




Szczecin is the capital and largest city of the West Pomeranian Voivodeship in northwestern Poland. Located near the Baltic Sea and the German border, it is a major seaport and Poland's seventh-largest city. As of December 2019, the population was 401,907. Szczecin is located on the river Oder, south of the Szczecin Lagoon and the Bay of Pomerania. The city is situated along the southwestern shore of Dabie Lake, on both sides of the Oder and on several large islands between the western and eastern branches of the river. Szczecin is adjacent to the town of Police and is the urban centre of the Szczecin agglomeration, an extended metropolitan area that includes communities in the German states of Brandenburg and Mecklenburg-Vorpommern. The city's recorded history began in the 8th century as a Lechitic Pomeranian stronghold, built at the site of the Ducal castle. In the 12th century, when Szczecin had become one of Pomerania's main urban centres, it lost its independence to Piast Poland, the Duchy of Saxony, the Holy Roman Empire and Denmark. At the same time, the House of Griffins established themselves as local rulers and the population was Christianized. After the Treaty of Stettin in 1630, the town came under the control of the Swedish Empire and became in 1648 the Capital of Swedish Pomerania until 1720, when it was acquired by the Kingdom of Prussia and then the German Empire. Following World War II Stettin became part of Poland in accordance with the Potsdam Agreement, resulting in the almost complete expulsion of the pre-war German population. Szczecin is the administrative and industrial centre of West Pomeranian Voivodeship and is the site of the University of Szczecin, Pomeranian Medical University, Maritime University, West Pomeranian University of Technology, Szczecin Art Academy, and the see of the Szczecin-Kamien Catholic Archdiocese. From 1999 onwards, Szczecin has served as the site of the headquarters of NATO's Multinational Corps Northeast. Szczecin was a candidate for the European Capital of Culture in 2016. Museums and galleries include:

Exposition centre "Przelomy" near the Old Town
National Museum in Szczecin (Polish Muzeum Narodowe w Szczecinie) is the largest cultural institution in the West Pomeranian Voivodeship. It has branches:
The Main Building of Muzeum Narodowe w Szczecinie, Waly Chrobrego 3 Street.
Szczecin's History Museum (Polish Muzeum Historii Szczecina) in the Old Town Hall, Szczecin, Ksiecia Msciwoja II Street.
The Old Art Gallery of the National Museum, Staromlynska Street 27.
The Museum of Contemporary Art, Staromlynska 1 Street.
The Narrow Gauge Railway Exhibition in Gryfice
Planned investments: Dialogue Center Breakthroughs (Polish Centrum Dialogu Przelomy) and Maritime Science Centre (Polish Muzeum Morskie - Centrum Nauki).
Literature Museum (Polish Muzeum Literatury)
EUREKA - the miracles of science.
The Castle Museum (Polish Muzeum Zamkowe) in the Pomeranian Dukes' Castle, Szczecin.
Museum of Technique and Communication - Art Depot (Polish Muzeum Techniki i Komunikacji - Zajezdnia Sztuki).