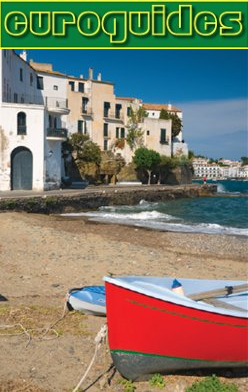 Like us on Facebook
Sopot




Sopot is a seaside resort city in Eastern Pomerania on the southern coast of the Baltic Sea in northern Poland, with a population of approximately 40,000. Sopot is a city with powiat (county) status, in Pomeranian Voivodeship. Until 1999 Sopot was part of the Gdansk Voivodeship. It lies between the larger cities of Gdansk to the southeast and Gdynia to the northwest. The three cities together make up the metropolitan area of Tri-City. Sopot is a major health-spa and tourist resort destination. It has the longest wooden pier in Europe, at 515.5 metres, stretching out into the Bay of Gdansk. The city is also famous for its Sopot International Song Festival, the largest such event in Europe after the Eurovision Song Contest. Among its other attractions is a fountain of bromide spring water, known as the "inhalation mushroom". Sights and attractions include:

Bohaterów Monte Cassino Street (popular Monciak), main pedestrian zone of the city center, filled with restaurants, cafes, clubs and shops.
Sopot Pier, the longest wooden pier in Europe, 450 metres from the edge of the shore, 650 m total
Grand Hotel
Balneotherapy Centre
Sopot Lighthouse
Grodzisko, a reconstructed early medieval Slavic stronghold
Museum of Sopot
Church of the Saviour
Saint George Church and Saint Adalbert wayside shrine
Old manor houses and villas, including the 18th-century Sierakowski Mansion and Spanish Manor, and the early 20th-century Sopot Belvedere (Sopocki Belwederek), place of stay of various Presidents and Prime Ministers of Poland during their visits to Sopot
former Southern Baths (Lazienki Poludniowe)
Sopot Hippodrome in the Karlikowo district
the Sopot beach
Krzywy Domek ("Crooked House") at the Monciak
Forest Opera
Dom Zdrojowy ("Spa House") with the adjacent garden and the State Art Gallery (Panstwowa Galeria Sztuki)
Ergo Arena, a multi-purpose indoor arena
Park Pólnocny ("Northern Park") with the statue of Jean Georg Haffner
Home Army monument, statue of Wojtek the Bear and memorial stone dedicated to Danuta Siedzikówna
hotels, restaurants, etc.